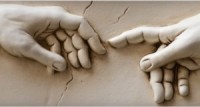 A celebratory event or special corporate gathering can be made more meaningful by giving back to the community. Invenia shares a few suggestions to enhance your overall event experience.
Share your Speaker
Suggest to your keynote speaker that they present at a local school or charity in conjunction with your meeting. Everyone needs an inspiring leader.
Pass along your Product
Donate your product and left over event supplies to the community. Whether supplying plumbing fixtures to a local organization building homes for families in need, or a website for a local charity to help raise awareness and support, your firms products and expertise makes all of the difference to those in need.
Guest Giving
Encourage your guests to personally partake in the charitable involvement. For example, have guests bring new toothbrushes to your "Sweet Success" gala, then match their contributions with toothpaste and donate to local shelters.
Dual Duty Decor
Creatively incorporate into your event decor elements that can be passed along to those in need. Create dramatic stage sets, architectural elements, or centrepieces out of reusable products such as new running shoes, colourful clothing, school supplies, electronics, or furnishings. Eliminate waste, induce inspiration, and benefit the community all at the same time.
Venues that Value
Host your event in a venue in need of some TLC. Put the funds you would have invested in venue fees and decor into sprucing up a Teen Center, community park, or inner city daycare. Showcase your contributions while wining and dining in the beautified surroundings.
Activities in Action
Incorporate into your activity program actions that assist. A garden tour could include a flower arranging session, with bouquets donated to senior homes. A bike tour could end in a Build-A-Bike program for local children. A culinary class could result in tasty donations to the food bank. Or an art workshop could be centred around creating a mural at a local school.
Please visit Giving Back to Charities for additional information.
If you have an event, meeting, or incentive program you would like our assistance on in incorporating charitable components, please contact experiences@InveniaInc.com.