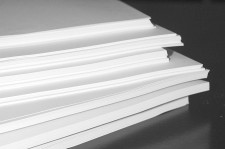 Invenia expands MeetingWhitePapers.com!
MeetingWhitePapers.com provides meeting and travel professionals with a "one stop portal" to the latest industry research. Meeting planners now have immediate access to the most useful white papers and articles, from detailed checklists to the latest on strategic meetings management. Links to the following meeting and event related topics can be found on MeetingWhitePapers.com.
• Checklists – from site selection to post conference surveys
• Corporate social responsibility
• Cost saving solutions
• Food & beverage tips
• Employee engagement
• Green meetings
• Hotel negotiations
• Incentive programs
• Meeting industry statistics
• Return on investment
• Risk management
• Strategic meetings management
• Study guides for professional designations – CMP & CMM
• Technology trends
• Tourism & travel topics
• Virtual and hybrid meetings
• and much more!
Please visit: www.meetingwhitepapers.com
If you have an article or white paper you would like included in MeetingWhitePapers.com, please let us know by contacting Kirsten Strand at kstrand@inveniainc.com.