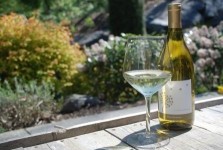 Invenia presents the top 100 wine websites for meeting and event planners. As part of the journey of discovery and in creating exceptional experiences for corporate clients throughout the world, the team at Invenia shares its list of the most useful wine websites. Invenia assists clients in selecting not only the ideal destination and hotels, but also the best wines available within an existing budget. To do so, the team has investigated the most relevant and helpful wine websites. Whether planning an intimate dinner for 10 or an event for 1,000 persons, the attached link provides the resources for meeting planners, oenophiles and individuals seeking knowledge about wines (studying for WSET or Masters of Wine). This compendium includes detailed information on everything from the latest discoveries and ratings to the great wine regions of the world. In arranging an intimate tasting or selecting wines for the final gala dinner, it is beneficial to showcase local product. This practice supports the community, promotes energy conservation, and offers your guests a true taste of the region, providing an enhanced cultural experience. A toast to your good health and pursuit of exceptional experiences!
Please visit: www.top100winewebsites.com
Note: This list can be reproduced with credit provided to Invenia – www.InveniaInc.com. We are pleased to receive suggestions on top wine websites as we continually search for the best resources. To do so, please email: experiences@InveniaInc.com.